Editing your website
The initial design and build of a website is just the start of its life. To keep people engaged with it you need to keep it up to date, whether that's with new products you sell; information about events, or a blog.

Content Management
In this short video you'll see how easy editing your website will be. The video shows editing of a simple news item, or blog post, with a Title, Body copy, and an Image.
The example uses a Content Management System (CMS) called Drupal, but Wordpress is also an option, both offer a very user-friendly interface. All you need is a web browser and the appropriate login details to get to the secure admin section.

Text
The Body copy section has familiar Word-like controls for Bold, Italic etc.

Your website may have more complex features than a basic news item, but it will still be within this simple format - anyone can do it after a little training.
You will be given a user-friendly guide once the site is ready with everything you need to know - download a sample section of a guide below.

Download sample pdf guide
Images

Any images you upload will automatically be formatted to set their size appropriately for web use - you don't want huge files from a camera slowing the site down. Once uploaded they're there in a library for you to re-use across your site.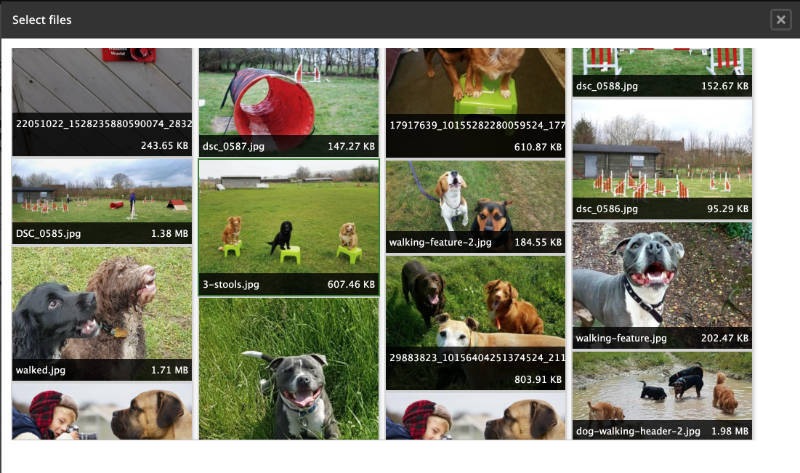 Training

In addition to your guide you may also like to have initial hands-on training. This can be arranged for anyone in your organisation who is likely to be editing the website. It can take place at your own premises to suit. Pricing is dependent on the complexity of the site and number of people needing training, so can be quoted for after initial discussions about your project.
Support
Whether you need reminding how to do something on the website; set up a new email address (if hosting was organised for you), or for example, only want to handle the blog and get me to do the adding of new pages - the right level of support can be arranged to suit you.
You won't be left stranded or charged exorbitant fees for every little thing.